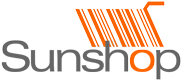 Your cart is currently empty
Clear Hanging Crystal Balls
Crystals are the most popular symbol to enhance the Feng Shui of any home, and is especially good for creating family harmony and happiness. It is used to reflect bad chi and attract the good chi. It is the powerful tool to turn the chi around.


How to place it?
You can hang it every place where can generate the killing chi, such as the sharp corner, electric post, etc.
You can hang it in front of your main door if there is one big building in front of your house
You can hang it in front of your bathroom to broken the wealth chi flowing into your toilet if you think your main chi is flowing to the direction to your bathroom.
You can hang one in your missing corner to remedy the missing position.
Dimension: 20, 30, 40, 50mm in diameter
See more crystal balls.
Learned about Feng Shui~Imports a few years ago. I bought this crystal during that time, love it! I didn't write review at the time, but I returned to buy a different item recently and just had to share how pleased I am with the items!