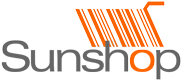 Your cart is currently empty
Silver coins were the currency in Ding Dynastic. They had very high value at that time. Only rich people or business men had these coins. So right now people use them as the cure to enhance wealth luck.
Silver coins have dragon pictures on one side. On the reverse side, it shows what year of this coin is and the value of it at that time. They are the coins without hole (Different from the I chi coins that have hole in the center). In feng shui, people use them to ward off bad energy too.
Since double dragon represents prosperity, people usually choose even number silver dragon coins, such 2 coins, 6 coins or 12 coins.
The silver coins are thick and they have good quality. They are artificial modern coins - silver dyed. Each of the silver coins has 1 5/8" in diameter.
See more
Chinese Coins
Currently there are no reviews for this product. Share your opinion with others, be the first to write a review.