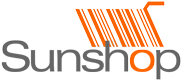 Your cart is currently empty
Water Fountain with Blue Rhino and Elephant
Price:
0.00
$118.00
$98.00
This beautiful water fountain adds the feature of the blue rhino and elephant. When it is plugged in, water is pumped to the top of the fountain and make the crystal running. In feng shui, running crystal presents to bring more good energy and running water stands for wealth coming. Besides, blue Rhinoceros and elephant are excellent feng shui products that can ward off the ominous flying star and deflect violating energy which cause robbery, accidents, office politics, biz competitors and backstabbing.

This water fountain with blue rhino and elephant is one of the good choice for business to simulate more sale and prevent from robbery, accidents, etc problem. You can display it near to your cashier, or wealth corner, or where the flying star #7 locates.

The water fountain with blue rhino and elephant is made of resin. The dimension of it is approx. 8" x 6 1/2" x 9". It is electric operated.

See more Water Fountains
Currently there are no reviews for this product. Share your opinion with others, be the first to write a review.