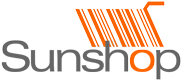 Your cart is currently empty
Product Description
The Citrine Crystal Ball is a beautiful translucent yellow crystal ball seated on a delicately structured wooden stand. Solid crystal spheres are widely used in Feng Shui to energize the Earth element and produce harmonious environments. Citrine is an essential crystal wealth energizer for Period 8 (2004- 2024) and symbolizes good fortune, prosperity, and wealth.
The citrine crystal sphere is made from citrine. They are available in three sizes as followings.
1. size 1 - approx. 1 lb to 1 lb 4oz (with stand weight)
2. size 2 - approx. 1 lb 9 oz to 1 lb 12 oz (with stand weight)
3. size 3 - approx. 2 lbs to 2 lbs 2 oz (with stand weight)
Citrine Sphere Symbolism and Application in Feng Shui
Crystal spheres are highly prized by feng shui masters and are used to create a broad spectrum of good fortune vibrations. The crystal sphere's yellow color is the color of wealth, and genuine starlite citrine has pure earth energy. Citrine has the power to not only enhance one's wealth, abundance, and fortune, but also to illuminate one's creativity, confidence, and motivation.
Also known as "merchant stone", citrine has been used for thousands of years as a powerful generator of wealth and prosperity. This special gem is believed to drive away financial losses, and attract business luck, fortune, and opulence.
This gorgeous crystal sphere is an excellent addition for your home or office, and brings excellent yang energy and feng shui for enhancing one's income, confidence, and good fortune.
Application:
1. When placed in the Southeast sector of a room, near cash registers (or other important areas for business), one's wealth luck is strengthened. Southeast stands for wealth luck, and when placed here, one will achieve monetary gains, income increase, and business luck.
2. Northwest - according to the Bagua 8 Life Aspirations Theory - is the universal sector for mentor luck. When the crystal is placed here, it will help increase money luck and opportunities from helpful people in career and business pursuits. Northwest's element is metal, and since solid crystals have powerful earth energy, crystals are highly suited for the northwest direction - earth produces metals. Placing the crystal in the northwest will also bring smooth relationships between couples and in marriage.
3. Southwest - according to the Bagua 8 Life Aspirations Theory - is the universal corner for love and romance. When the crystal is placed in the southwest corner of a living room or bedroom, one's relationship and romance luck will be strengthened.
4. When placed in the northeast of a bedroom, one's educational luck will be enhanced. When the crystal is placed on a work desk, it will help accelerate one's career, and aid in concentration and decision making.
See more Critrine Balls
Currently there are no reviews for this product. Share your opinion with others, be the first to write a review.