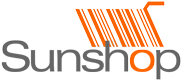 Your cart is currently empty
10-Inch Bejeweled Five Element Pagoda
This beautiful 10" bejeweled five element pagoda, glistening in vibrant color and design, is used to suppress down the menacing effect of Five Yellow in 2018 the year of the dog.
The Five Yellow Star brings ominous chi, and may cause numerous misfortunes, tragedies, danger, and illness if not suppressed. In 2018, the Five Yellow Star alone with another bad star Three-Killings are in the North, and is expected to be especially paid attention to. Place the pagoda in the this location for enhanced power. The sun and moon will activate lunar and solar currents; use this Sun & Moon 5 Element Pagoda to suppress the Five Yellow Star's malevolence.
The pagoda features the hum symbol and the lotus flower, that also have the immense power to divert the Five Yellow Star. The Hum symbol is believed to be the foundation of all prayers and mantras, and is said to represent harmony between the heaven, earth, and mankind.
Displaying the hum symbol can help overcome obstacles, serve as protection against evil spirits and misfortunes, and bring good fortune. Also, the hum keychain can grant its owner wisdom, determination, happiness, and fortune by arousing generosity, compassion, and kindness.
The dimension of the bejeweled 5 Element Pagoda is approx. 3.75" x 3.75" x 10". It is made of brass and very heavy.
See more feng shui pagoda
Currently there are no reviews for this product. Share your opinion with others, be the first to write a review.