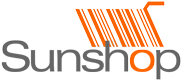 Your cart is currently empty
Small Amethyst Tumbled Chip Crushed Stones
Containing the energy of fire and passion, the amethyst powerfully strengthens creativity and spirituality, yet also amplifies inner harmony. The beautiful amethyst is able to amplify imagination, intuition, and mental force. Because of these renown powers, the amethyst is also known as the Artist's stone, composer's stone, inventor's stone, poet's and painter's stones. Amethysts are able to enhance cognitive function, and accelerate intuitive abilities.

These small chips stones can be placed on an altar or poured into money jar to accumulate auspicious energy. Other ways to use these chips in all kinds of craft projects and more, such as to sprinkle them in your plants and plant beddings to increase its beauty.

Tiny Amethyst stones are undrilled and irregular. Every small amethyst stone is crushed, cleaned and selected. Shapes, colors and veins may vary from lot to lot. The pictures were taken close to the stone, just for references.

There is 2 oz of irregular shaped crushed tiny crystal quartz pieces in one bag. Each of tiny tumbled chip stones is in the range of 0.1" to 0.5".
See more tumbled stones
Currently there are no reviews for this product. Share your opinion with others, be the first to write a review.